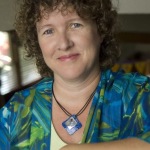 Be-Mondo Publishing tells stories to impact individual and collective change.
Too many well-meaning presentations fall flat. A passionate message – live, video, audio, written – engages by telling stories that make each listener feel something. Behavior doesn't change… inspiration doesn't grow… unless communication is genuine (not glib), personalized (not generic), vulnerable (not packaged).
Be-Mondo was formed because we evolve into the interconnected, influential collective we can be by building and sustaining inspired impact at the individual level.
---
About the Owner
Mikki Morrissette launched Be-Mondo Publishing in 2004, when she self-published Choosing Single Motherhood: The Thinking Woman's Guide. The book – in which she coined the now-popular term "Choice Moms" – continues to be a top-selling book on Amazon for women pursuing single motherhood by choice. Her ChoiceMoms.org website averages more than 12K visitors per month. Its discussion boards, newsletter, podcast, e-guides and workshops have inspired hundreds of thousands of women around the world.
Career Highlights
executive editor of Time Inc. Custom Publishing;
project manager of a multimedia project for The New York Times about the Vietnam War, and about the history of Presidential campaigns;
co-creator of a documentary about trephination, interviewing people in three countries who drilled a hole in their head for enlightenment;
personally recruited by legendary editor Clay Felker, who met her in his magazine editing symposium at NYU;
long-time sports writer/editor, including stint as reporter for Sports Illustrated for Kids.
Specialties
Mikki brings her skills to communications clients, social justice issues and personal-growth topics. She has focused her attentions on projects about sex trafficking, community sustainability and consciousness (i.e., ConnectedintheDeep.com). She writes a monthly column for a Minneapolis newspaper called "Sustainable We." She is in the early stages of developing a transmedia project (Connected Chronicles). She also has a particular interest in writing history.
Speaking
Mikki led more than 25 workshops for the Choice Mom community around the U.S., Canada and the United Kingdom. She delivered a 40-minute talk about sperm to the directors of U.S. sperm banks, and has talked at conferences for mental health professionals and symposiums for law students. Now she focuses on inspirational, informational and spiritual talks. Such as:
"On Visibility and Fragmentation: a discussion of science and social justice" (July 24, 2016, First Unitarian Society)
"Being the Collective Me" (August 16, 2015, Lake Harriet Spiritual Center)
"Evolving Into Non-Truth" (August 23, 2015, First Unitarian Society)
"The Biological Clock: Being Ready Before Your Timer Runs Out"
She gave a 40-minute talk at Lake Harriet Spiritual Center about "Revealing the Real You: Like An Onion," in which she discussed aspects of her career as storyteller, mixed with epigenetics, Darwin and Spinoza. Here is a snippet from the beginning of that conversation.
This is her 30-minute interview with the owner of Freethinking Forum about her combined interests in consciousness and sustainability.